We left home on Saturday 23rd December and headed for Oliva, me driving the motorhome and Ingrid the car so we can do some shopping etc after Christmas. We arrived at Kiko Park at around 12 midday and checked in as we had pre-booked we knew the pitch we were on. After putting the van sideways on the pitch it was too narrow to park nose out but as a result the van was shading us from the sun. A quick trip back to reception and we managed to swap to the pitch opposite which allowed us to park nose out van so we could have the table and chairs in the sun. We setup and plugged in and had lunch and then got settled.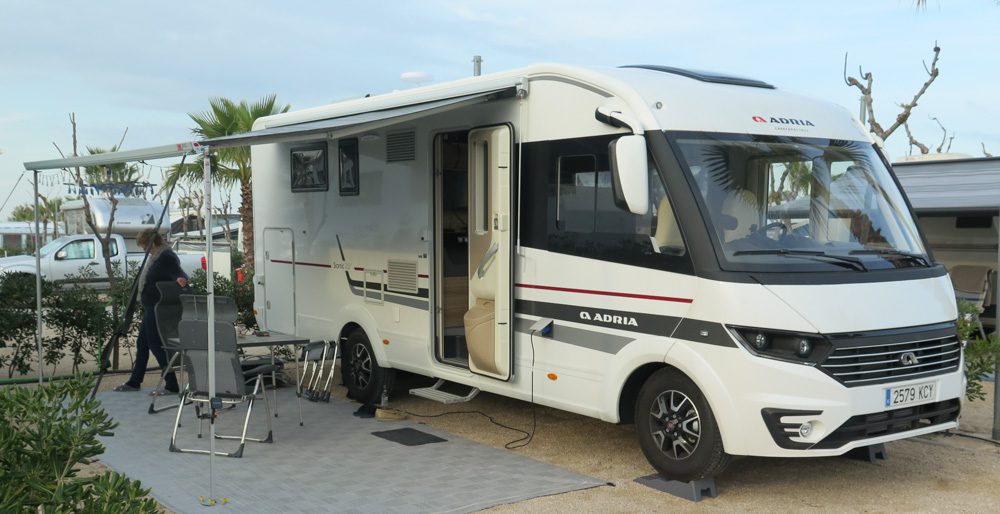 After lunch we went and went for a walk around the site and up on the sand dunes.


As we came back from our walk we found Santa and his helpers visiting each of the pitches with presents.
The sleigh
The presents
Santa and helpers
We had a bag of satsumas and a Christmas card as presents from Santa which went well with our small Christmas tree.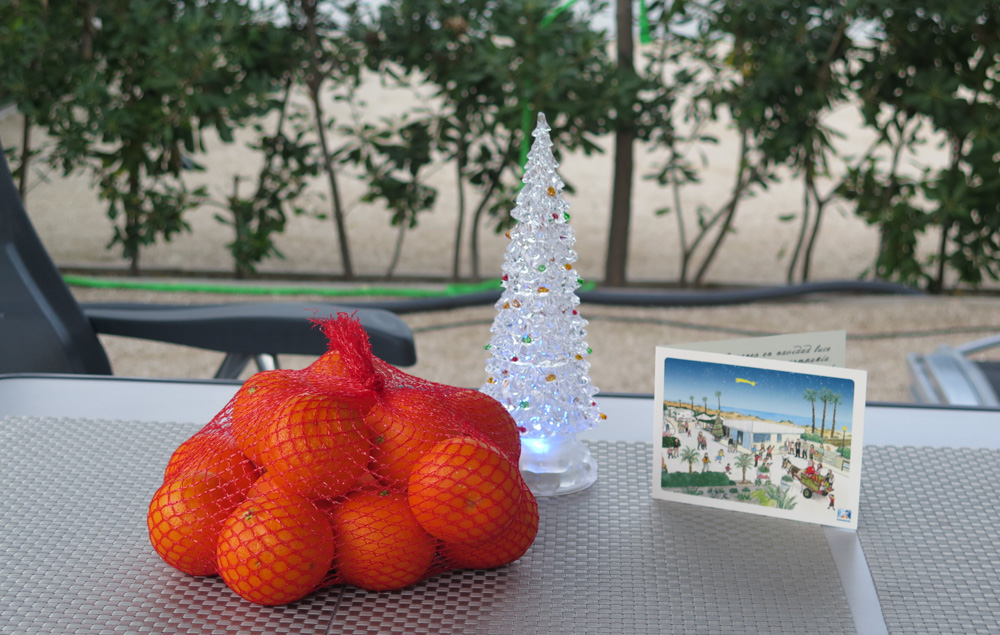 Sunday 24th December
We popped to the onsite shop and bought a few provisions and we were given a box of chocolates by the shop owner as a Christmas present. As we got back to the van Bruce and Sandra arrived. We showed them around the motorhome had coffee and mince pies followed by a walk around the site and down on to the beach. After we got back we cracked a couple of bottles of wine.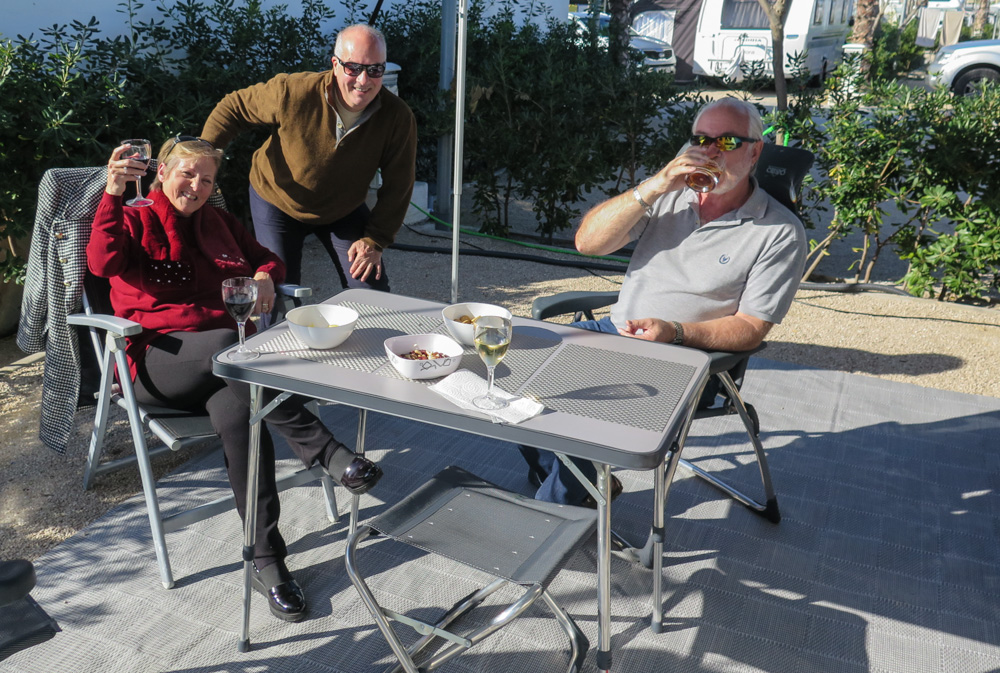 We then went out for lunch, we had a challenge finding a restaurant that was open. There were lots of bars open and very full but the majority of the restaurants were closed. On the road back into Oliva centre we spotted a restaurant with an open sign and stopped there. It was a very nice BBQ restaurant and we all had an excellent meal at a reasonable price. We returned to Kiko Park and Bruce and Sandra headed home and we settled down with the TV and a couple of films.
25th December
We had a lazy morning, opened a few presents and then got ready to go out for lunch. We went to the Kiko Port restaurant where we found we were the only couple from the campsite, the other tables were all Spanish families celebrating Christmas. The meal was excellent, we started with a large selection of tapas followed by a consommé soup with vermicelli and meat balls, the main course was roast lamb in honey sauce followed by a selection of deserts to share. When we asked for the bill we were given a bottle of cava with it.
Some of the tapas
Soup and meatballs
Selection of deserts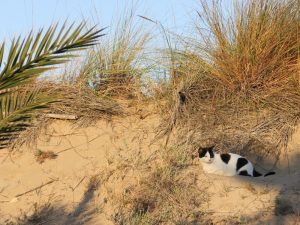 After lunch we had a slow walk back to the van, on the way back we saw one of the local cats sitting in the sun on the sand dunes. We then settled down with some films and a light snack before bed.